Easter Egg Hunt Hack!
It is that time of  year again!  What to put in the Ester eggs?  Tired of stuffing Easter eggs with candy and junk toys that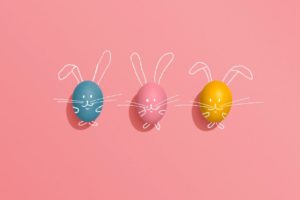 won't hold up.  Tired of dumping money into tiny figdgit spinners that will get lost or forgotten about?  These toys usually end up in my junk drawer.  My friend Kate, who is a brilliant mom of two boys,  came up with an amazing Easter egg hack.  With her permission I am sharing it.
Brace yourself…it is that good!
Hack!
Kate had the idea of using lego's instead of toys and candy.  Simply purchase a lego set that your kiddo has had an eye on and divide the pieces and put them in the eggs.  You can place the directions in the Easter basket or find  a large egg to put it in.  Then simply hide the eggs as usual.  There are many sets on Amazon for every age group.  I am a huge camping fan so this just an example of one they carry.  I would rather invest money in one quality toy then money on a bunch of little pieces that my kid would loose interest in real quick.
More than one child?
Simple.  Color code the eggs!  Have a set color for each child.  You can even match their bucket with their egg color!  Amazon has eggs that would work great!
The real gift…
Once all eggs are collected the real gift is spending quality time with your child as they put the set together!  This is a low tech toy that will get kids off of screens and be able to use their STEM skills to create.  The good thing about lego's is they never go out of style.  A new set will bring renwed interst in old sets.
Bravo Kate, bravo!  Thanks for the idea!