Ports of Italy
If you are anywhere near Kennebunk Maine you must swing by a gem of a restaurant called Ports of Italy.  This place is right on the main street heading into Kennebunkport and you can not miss it!  We step into the space and were greeted with quaint styles of pictures on the wall and worn wood tables set with glasses and red striped linen napkins.  All the deco in the world will not make up for bad food but I had a feeling this place was top notch based on the wonderful smells coming from their kitchen.  It did not disappoint!
Vladimir was our server and he was a lovely young man who knew his stuff.  He was attentive and gracious.  We started with the garlic bread and "sauce".  I wished I had a big purse because I would have smuggled that "gravy" home!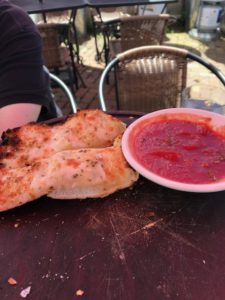 Our meals were every bit as delicious.  The pasta was freshly made as well as the sauce.  The portions were a perfect size and we were able to enjoy every bite!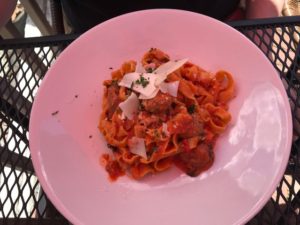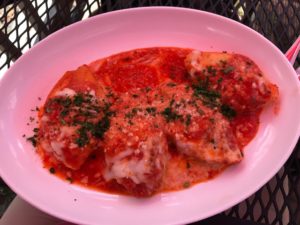 No meal would be complete without the chocolate almond cake for dessert!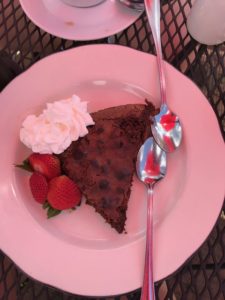 This was probably some of the freshest Italian food I have had in a very long time!  Kennebunk is not a close spot for us but it would be worth the long drive to visit Ports of Italy again!
To get directions and to learn more about Ports if Italy check out their web page here.
Do you have a favorite eatery that I need to visit?  Let me know in the comments!