Here we are on term vacation and it is a sunny 58 degrees in February!  This should be skiing weather but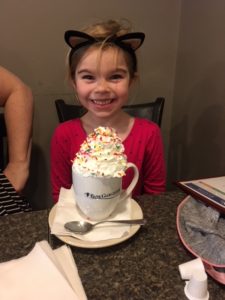 instead we hit the lovely town North of Boston called Gloucester!  A short 90 minute trip from our house.  My husband  and I used to live in this small town just after we were married.  I love to go back and visit the old haunts.  I am even happier to bring my daughter with me and my best friend!  First stop is Georges Coffee Shop on Washington Street.  Their food is as great as their portions!  Little Girl LOVED the hot chocolate she ordered!  She exclaimed "It is as big as my face!"  And it was!
After getting fueled up we made our way to Stage Fort Park.  According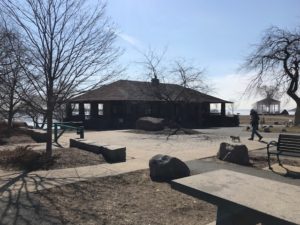 to the city web page "This historic park is the site of Gloucester's first settlers in 1623 who set up fishing stages on this land upon arrival. Stage Fort Park is home to Half Moon and Cressy's beaches, with access to a sand volleyball court, a beautiful new playground, a baseball field, a basketball court, and tennis courts.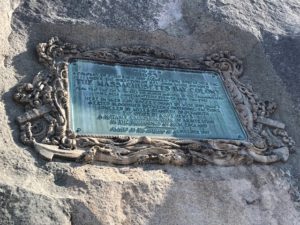 There are plenty of picnic tables and cooking areas (bring your own grill), a privately owned restaurant that is open to the public, an information center, and restrooms. During the summer season, there are outdoor concerts, fireworks, and storytelling events for children, festivals, farmers markets, and several other events."  This place has it all.  We started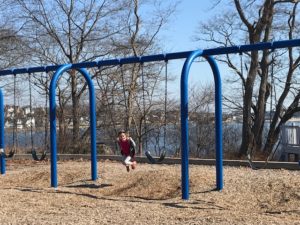 out on the playground then made our way around the many walking trails that line the shores of Gloucester Harbor.  With picture views of the ocean on nearly every side!  We climbed some rocks and even splashed in the ocean.  We ended up back at the playground for a final go around then wandered our way home!  It was a lovely day and one of my favorite spots!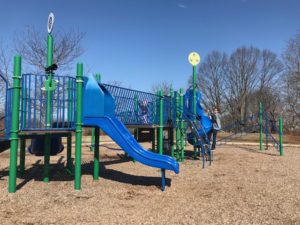 If you are near Boston make it a point to swing on down 128 until you hit the ocean.  That is Gloucester!  Take a right and you will wind your way towards Stage Fort Park.  A must see in New England!