I am a classroom teacher…
Yes, I am a classroom teacher. A first-grade teacher to be exact. I was created to stand in front of students and walk them through as they learn facts and figures, as they navigate friendships, as they learn about their world and how they fit into it. I was created to answer questions…several at one time. To break down big concepts into smaller parts to help with understanding. I love coming home with dry erase marker on my hands, and stickers in my workbag. I love reading "teacher love notes" written on scrap paper and handed to me from tiny hands. I love seeing the "aha moment" when a child gets a tough concept. I love the joy in their faces when I greet them in the morning as if I am the best thing ever!
What is a classroom teacher without the social classroom? So much learning is done through engagement and social interaction, but I am teaching to a screen with tiny faces in the corner. I am navigating electronic papers sent via email. I am flooded with questions I can't answer from parents doing an amazing job of trying to keep up their children's learning at home.
I miss my classroom!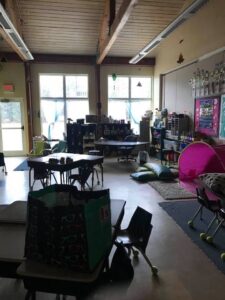 I miss my kids!
I miss teaching!
I feel like right now I am simply treading water with my students. We are trying to move forward but how do you as a hands-on teacher, be creative when you can't allow the children to touch, to feel, to explore because you have been limited to a 2-dimensional world of online learning. I've been trying to make the most out of this space that I've as of now. One of my colleagues suggested that I try this tool called Kajabi (read more on https://serp.co/reviews/kajabi/). It appears to be beneficial to anyone looking to establish an online course business since it gives a platform for creating a professional website with all of the tools needed to keep the students engaged. I'm still thinking about whether or not I should look for something similar.
I am not sure when we will be back in the classroom but you can be sure when that day comes this teacher will be over the moon excited. Thank you, parents, for all you are doing at home to keep your students on track. This will end and we will be back. Until that time comes we will continue to navigate this new normal and tell your child that their teacher misses them dearly!