College life vs. Adult life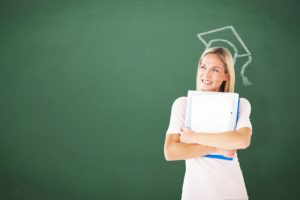 There comes a time in life where you look around and think…wow….I am an adult. I am the most adult in any given situation. You look to find someone more adultinger than you and find none. You. Are. It. This got me thinking about my carefree college days. How life was so different then. Dare I say simple? Working part-time, going to classes, hanging with friends, staying up late. Adult life is vastly different. This prompted me to take a look at the two and their differences. Here they are in no particular order.
Night Life
Adult Life
Making it till 8 pm is the nightlife because regardless of sleep job starts at 7 am.
College Life
Stays up until 2 am because the said student does not have an early class.
Vacations
Adult Life
Finding a lovely hotel that my family can enjoy with nearby amenities such as parks and fun places to take kids.
College Life
Finds the cheapest hotel room near a body of water that will be split between the 23 other people being snuck into the hotel room the only amenity is a bar nearby with dollar drink specials.
Raman Noodles
Adult Life
Serves Raman noodles in a fancy oriental dish found on Pinterest.
College Life
The main staple in any college kid's diet.
Gas
Adult Life
You fill up your car or van on the weekends to have enough gas to last the week.
College Life
On average, you put $5.43 in gas into your car just to get you through.
Coffee
Adult Life
Is able to afford the fancy, high-end coffee on a daily basis.
College Life
Coffee is the cheapest form is consumed in mass quantities.
Housing
Adult Life
Has a mortgage on a nice piece of property or you pay rent on time every month.
College Life
You and three roommates share a dwelling smaller than most jail cells and then share a bathroom with 36 of your closest dorm friends.
Work
Adult Life
Adults work and enjoy life. Paid vacations and a retirement plan.
College life
Work to live. Usually a pay-by-the-hour type of job with no benefits.
Food
Adult Life
Has to manage calories, carbs and not getting heartburn.
College Life
Has an iron stomach and can eat the lowest grade of food and not be bothered.
Vehicles
Adult Life
Has a nice reliable vehicle (the mom van perhaps) and does regular maintenance.
College Life
Drives a beater box that has not seen an oil change since Reagan was in office.
Exercise
Adult Life
Needs to exercise to live
College Life
Lives to exercise.
Would you go back?