It started with a student in my class coming down with COVID.  One out of 19 plus me.  I found out on a Saturday night.   She was the first of 7 students to get COVID.
Then it started with me as I had an itchy throat on Sunday morning.  A quick call to our school nurse.  The decision was made for my entire class to go remote for a week which turned into 2.   We had only been in school for 8 days!  They don't have their books.  I don't have their papers to even scan!  It really amped up when I was tested positive for COVID!
I was down and out with COVID for over 2 weeks (yes I was vaxed but had breakthrough COVID) I was miserable.  I have never been so sick.  Nine days of a 102 fever.  Even now I am waiting for taste and smell to return.  While I was sick in bed my family was surviving on delivery (set on the porch at a safe distance).  They survived on boxed dinners my nephew picked up from Target drive up.  Laundry piled up as my husband and daughter became ill as well.  Dog hair piled up.  Dishes piled up!  Guilt piled up as Little Girl had to navigate her school work on Google Classroom…alone!  Guilt as my mom had to go away for a few weeks to stay with her sister so she would not catch it.  Guilt as I sent my students worksheets to keep them busy while the whole class was remote and I was too sick to teach.  Guilt for coming down with COVID.  You get where I am going…life as we knew it stopped.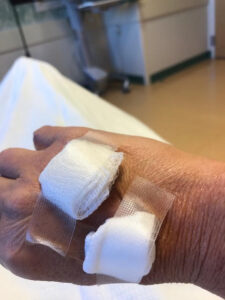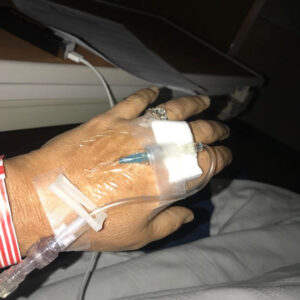 After a brief visit to the hospital where I was stuck 3 times as they could not find a vein for being so dehydrated, I was slowly able to climb out of the pit.  Still exhausted but able to function our family started to put things back in order.  Laundry was done in stages.  Floors were cleaned in stages.  Dinners were simple but we came together at the table again.  My mom was able to come home.  My students returned to in-person learning.
COVID did more than making me sick.  It took time away from my job, my family, and my life.   It took its toll on my body and my emotions.   It broke my heart as I watched my family struggle.  Regardless of your stance on masks, vaccines, or life during the pandemic, we can all agree to COVID sucks!  Plain and simple!