Anyone who has been blogging for a while knows traffic is the lifeblood. Comments are food that keeps the blog going and growing. We can all say we don't care and that we write for ourselves but deep down we like to mingle and have people read our stuff. I tend to hop around other blogs. I figure I want people to read mine so I stalk others and comment. I have some wonderful linkups that I participate in. These linkups are hosted by amazing men and women who have provided a platform for other bloggers to get traffic but also visit fellow bloggers. I have never met these people but feel welcomed by them in the blogging community. But…you knew there was a but coming…but please help me help you! I have noticed on a few blogs in the past two weeks there was a ridiculous captcha to leave a comment. Not sure what a captcha is? It is the "test" to prove you are not a bot. I can answer simple math like 7+2. I can click a box to prove I am human.
What I can't do is try to type some crazy mashed up words looking very similar to ancient Egyptian hieroglyphics to prove I am not a bot.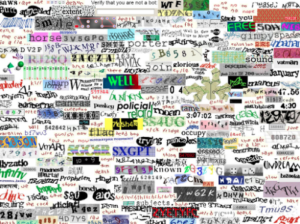 Or try and decipher what looks like a storefront from a group of pictures taken 5 miles away and to have to keep clicking and clicking!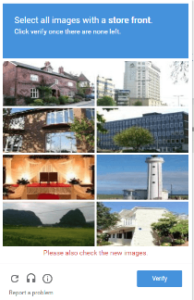 Spam is a real thing but if I have to enter and re-enter and RE-ENTER a code or word more than a few time I am clicking the X and moving on to the next one. I know spam is a real thing but help me to help you! A simple box will do!