I have a little girl who does not like to sleep in the dark. She came to us from foster care so this is a battle we choose not to fight. If she is comfortable with the light on…so be it. However, each night as I left the light on I felt a small amount of guilt. First for our electric bill. Second for the environment. Such a waste! Enter the chance to review this great product.
Description: Item Name:4 IN 1 LED Solar lamp(with detachable handle) Solar panel:Monocrystalline 2W Storage Battery: 1pc*3.7V /2000mAh/ Li-ion Light Source: 12pcs*0.5W LED beads, white color Lumen:240LM Working Time:9-20 Hrs Charging Time:6-10 Hrs Function *With an infrared remote control which have 5 levels, *remote control distance: 3-5 meters in AC socket,2-3 meters in DC. *AC90-260V/DC6V. *The solar cell charge 6-10Hrs under the standard sunshine,then the light can working9-20Hrs *it is a mobile light, also can charge up your mobile IP Grade:IP 44 Main Material:plastics Housing Color:white Dimension:7.3*14 CM Switch:DC/Off/AC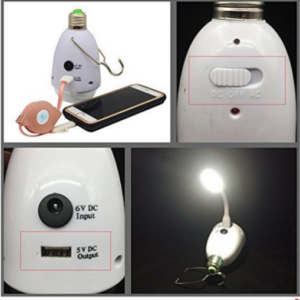 THEY HAD ME AT SOLAR!!!
It is a very easy "plug and play system." I took it right out of the box and plugged in the cord and found a place in a window. No electrician needed or complicated setups.  It is smaller than a piece of standard paper so it is not a large obstruction and can hardly be noticed from the outside.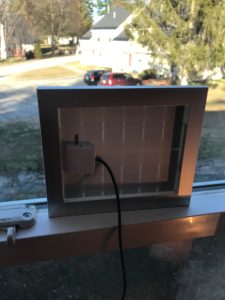 The light itself is well made.  It is sturdy and has a strong hook.  I could see my family taking this camping when we hit the tent this summer.  It is portable so you can take the light with you.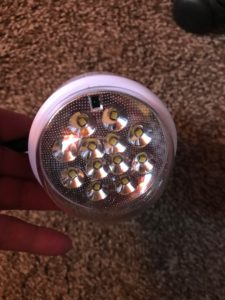 The LED lights do a great job of chasing away the darkness.  My little girl feels safe knowing this will last the whole night.  I have used it for about a week now and it has not let me down.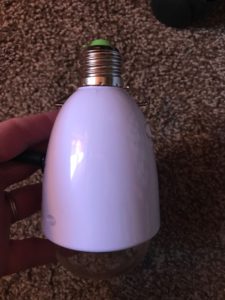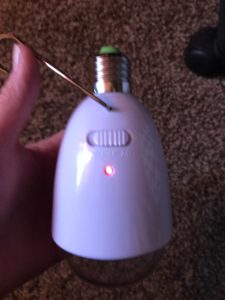 This is a handy little product that is well worth the purchase.  If you are an avid camper, live in an area that loses power often, or are like me….with a little girl who has yet to win her battle with the dark you will want to check this out.  You can find information on this light here http://www.amazon.com/gp/product/B01D33WY04
~disclosure…I received this product for a reduced price to give my honest opinion.  The opinions in this post are all mine.~