When you think about style, do you think about what you wear, how you do your hair, and the accessories that you spruce up an outfit with, or do you think about something else? Of course, most of us probably think about our outfit and what we wear each day, but is style really limited to just what you wear? Shouldn't style be incorporated throughout the other aspects of your life, as well? I definitely think so. I think that your style plays a role in almost everything you do – no matter if it is what you are wearing for an event, how you are traveling to an event, or even how you decorate your home on a daily basis, or for a holiday. Incorporating your style into every aspect of your life will lead to a happier life because you are surrounding yourself with what you love.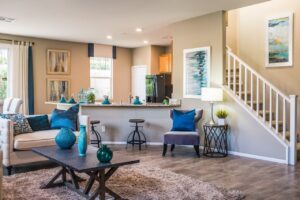 While there are many ways to incorporate your style throughout your everyday life, today I want to talk about your home, specifically. Here are a few ways that you can start incorporating what you love into your house:
Bring in the pictures
In the age of smartphones, it seems like we always forget to stop and frame our photos. Be intentional about framing your memories. This isn't only about pictures – framing important milestone pieces is easier than you think it is. There are so many things you can frame: your wedding dress, your cap and gown from graduation, flowers from an important day or event, an event invitation, flight tickets, a sports jersey, etc. The options are unlimited!
Your exterior matters too
Focus on the outside, as well! A great way to add personality to your outdoors is by planting your favorite flowers, painting your front door, or even adding a touch of flare to your patio by adding intricate chairs, or your favorite sports team flag. A lot of people skip out on adding their own style to the outside of their home, but it is a great way to show your neighbors who you are, and have a beautiful sight to see when you pull into the driveway at the end of the day. At the end of the day, the front of your home (your patio) is what people will see first. Show off your style by decorating the exterior of your home!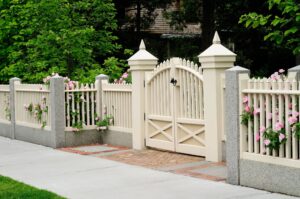 Seasonal decor
There are so many different unique touches that you can add in to your seasonal decor and the great thing about seasonal touches is the fact that you can re-use them each year. My favorite place to start is Target and Home Goods. It can get be a bit costly to revamp your decor for every season or holiday, but you can get thrifty! Shop what's left on sale at the end of the season, or see if you can DIY your current decor into something more festive. I absolutely love decorating and right now, a lot of us are having so much fun putting our style into seasonal decor.
Cool splurges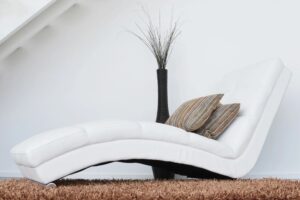 This is where I really want you to focus on your unique style. With splurge pieces like your countertops, your couches, dining room table, chairs, your bed, etc. you need to make sure you are investing in pieces that you love and that show who you are. You need to make sure that you absolutely love it before purchasing because you should have these for a good amount of time and these are the things that will be the center of your home (and style). Do some research on where your favorite brands have furniture warehouse sales or off-price outlets.
Out with the old, in with the new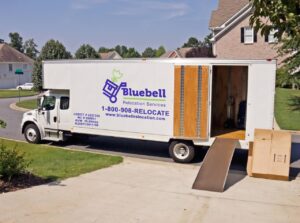 Out with the old and in with the new! Do you want to keep or store your items? This is something that is very important to consider. I recommend moving out what you don't want or need and storing what you aren't sure about. If you need help moving large pieces around your house, out of your house, or need help with storage, check out BlueBell Relocation Services. They do local moving in NJ and NY and have amazing reviews. They are experienced and serve NJ, NY, PA, CT, and the surrounding areas, as well. They can help you take the load and stress off your plate!