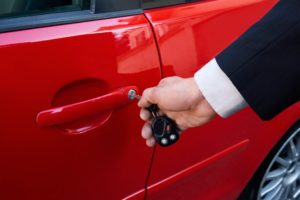 With the holidays looming I took a trip down memory lane… I had been married for 6 months and my husband and I were heading home for Christmas. We would spend the holidays at the family homestead. I had a lifeguard shift to work then I would pick up my husband and the dog, grab some Mc Donalds to go and start the long and winding road home. Best laid plans…
Sitting in the guard stand my stomach felt strange. No big deal. I had 2 weeks off and was going to make the best of it. I pick up Husband and furbaby dog. We hit the drive-through and on our way we go. About 45 minutes into the trip I knew this was not going to end well. The food I had eaten now was sitting like a rock in my stomach. It was dark. It was raining and with every mile we passed I could feel the food turning on me!
About an hour into the ride my only goal in life at that moment was to make it to my families house. I was hunched over the steering wheel, changing between the AC (yes AC in the dead of winter) and the defroster. My poor husband had a death grip on the roll bar. His eyes as big as saucers. Trying to be supportive by continuing to ask me if I wanted him to drive. I kept saying no. I knew if I stopped this motion all things would be projected from my stomach. Bobbing and weaving through traffic. The speed creeping up with my desire to make it before my will to not barf in my car wore out.
The final exit! I probably took it on 2 wheels. One of the greatest sights was my families house. I was never so happy to see the big friendly porch! With the car barely in park, I run up the walkway leaving my husband and dog to fend for themselves. I flew open the door and stiff-armed all coming at me to embrace me with a welcome home hug. I managed to get out "FLU stay back" and run up to my old bathroom. I collapse in a heap and you can guess what went down…or should I say up!
The rest of the night was a blur. At some point, I managed to drag myself to my old bedroom. My big old comfortable bed! Someone brought me a barf bucket. NO one got near me. I was left to my own devices in my big comfortable bed in the room of my childhood. There I stayed for the next 48 hours.
I look back and can laugh now. Then…not so much! Now, a funny story to remember.
Do you have a nightmare story about travel? Going home to visit family? Tis the season…!