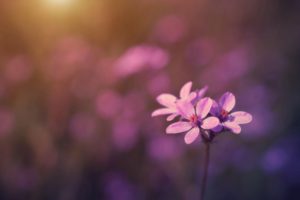 Ok, the title should really be "Things not to Say to an Adoptive Mom."
After a 3 1/2 year journey my husband and I were able to adopt our little girl out of the foster care system. These are some actual questions I have fielded.
1. You are so lucky you did not have to go through labor.
Ok, let me unpack this for a moment. No, I did not go into labor. I did not squeeze a small human out of a hole made to pass only liquid. No, I did not spend hours panting with my hands around my husband's neck begging for an epidural. I did, however, spend 3 1/2 years going to court hearings, documenting milestones to report to her social worker, sitting in meeting after meeting. I watched as I had to send this child that I loved to a mandatory biological parent visit only to have the visit canceled for some reason and receive the child back in a puddle of tears and confusion. I watched helplessly as this child was forced by the courts to spend time with people she did not feel safe with. I would have taken labor over the heartbreak it was to see her go through this. So no I did not technically deliver this human but don't assume I did not go through labor. My labor was a different kind.
2. What are her real parents like?
I am her real parent. I have a birth certificate with her name, my name, and my husbands' name. In the eyes of the law, we are her parents. We are legally responsible for her and her actions. The correct term to use if you wish to inquire about her previous family would be the birth parent or biological parent. It is ok to inquire but please use the right label.
3. Does it bother you when she talks about her biological parents?
No, it does not bother me. We are very secure in our relationship as her family. She is free to have memories of her previous life. When she talks about her birth parents we encourage conversation. Some memories are happy and we rejoice that she has these. Some memories are scary for her and we help her process them.
4. Will you ever have your own kid?
See number 2! She is my own child! But also seeing I am looking at 50 full-on in a few years the answer is no. I am not going to have any biological children. We are more than happy to be a family of 3. If God should see fit to bring another child across our path we would obey but for now, we are living in the moment with this joy we have!
5. It must be easy because she is older.
When she came into foster care she weighted 22 pounds just shy of 5 years old. Her first few months were filled with doctors' appointments. The protocol in our state is every child receives counseling. That was once a week. She came to us eating only very few items. Food has always been a struggle. She is a small human with her own thoughts and ways of doing things put into a new family with different ways of doing things. Not better ways…just different. I would say the adjustment would be very similar to bringing a baby home from the hospital. There is a lot to learn about this little, living creature that you are now sharing space with. In turn, they have a lot to learn about you as well.  It is not easy…just different.
Not sure if you should ask?  Then don't!
At least not in front of the child.  I welcome the chance to share our family story.  It is as unique as our kiddo is.  However, if the material is of a sensitive nature then please don't' ask it in front of my child.  Questions regarding the state and whereabouts of her biological parents would be a fine example.  Questions regarding any fears we may have.  Questions regarding any negative implications surrounding her biological family.  All off-limits in front of her.  As her parents, we don't want her to have any fear of her future or fear of bad things happening to her biological family.  Yes, she ended up in foster care for a reason but that will never sever the genetic bond she has with these people.  Please use caution so as to not add fuel to the fire.  No matter how many horrible things happen to a kid in foster care (let's face it they don't end up there because life is great) foster kids cannot be made to feel like they need to hate their biological connections.  It would be me asking you to hate your arm or your leg.  There is a connection.
So here is a small list.  I am sure as I navigate this road I will be able to add more to the list.  Are you a foster/adoptive parent with questions to share?  I would love to hear them!