WELCOME TO TRAFFIC JAM WEEKEND
LINK PARTY #312
Upload your old online posts and more on Traffic Jam Weekend!
Link up your content, connect with others, and learn something with us.
Tracy: View From The Beach Chair | Twitter | Facebook | Pinterest I Instagram
Michelle: My Bijou Life | Instagram | Pinterest
Hazlo: ThExtraOrdinarionly | Tumblr | Twitter | Instagram | Flipboard | Facebook | Pinterest | Keen | Mix | YouTube
If you would like to become a permanent or guest co-host for this link party, complete this short form.
---
These are the featured posts from Traffic Jam Weekend Link Party #311…
Tracy chose CHOCOLATE MARBLE QUICK BREAD RECIPE from Treat and Trick. "Saving this for when I need a quick dessert or bread to take as a gift. A simple recipe!"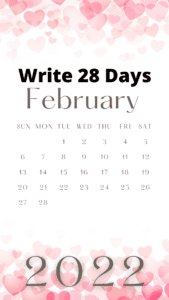 Hazlo chose Write 28 Days with Ease from Seeking Serenity and Harmony. "When I saw this post by Laurie participating in the Write 28 days challenge with word prompt 'EASE,' I remembered the Benjamite, Ehud son of Gera, a left-handed man who freed the Israelites from an 18-year reign of Moabites under King Eglon. It is the only place recorded in the entire scriptures that, 'the land had peace and rest for eighty years!' Read the whole encounter in Bible recordings, the book of Judges Chapter 3.
80 years of peace then was incomprehensible, just like 'ease' is today for us all, especially with all the tension of the looming war by Russia, let alone Covid-19 inconveniences, now turned to variant Omicron, and insidious financial crisis. Will we ever be at ease in our lives and businesses – ever again?"
Michelle chose Creating a Secret Bookcase Door to a Fantasy Castle Room | Dark Academia Comes to Life from The Storyteller's Cottage."This secret room is such a totally awesome idea, and I love to see that it was created in what started as a totally ordinary room. I LOVE it!"
The post with the most views was Fictional Feasts: How to Make Story-Themed Food | Creating Fantasy Menus Inspired by Books from The Storyteller's Cottage.
Thank you featured bloggers for sharing! Your posts will be pinned to the Traffic Jam Weekend Link Party Pinterest board. Please grab the HTML code for a special Traffic Jam Weekend featured button below to display on your blog.
---
Just a few rules for the party…
Grab the HTML code for a Traffic Jam Weekend button below for your site

Link up as many of your old posts as you like below

Take some time and visit the other posts

Create some traffic jam for the hosts of this party

Share this party on social media with the hashtag #trafficjamweekend
You are invited to the Inlinkz link party!