Grow a unicorn…
Yes, you read that right.  You can grow a unicorn!  I bet you did not know that?  Little Girl received a neat little stump at Easter time.  With the school year gone, we needed a celebration to kick off the summer.  Enter the UNICORN!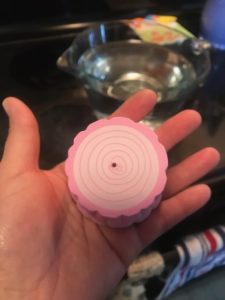 The directions say to put the "grow a unicorn" stump in a bowl of water.  I used my handy-dandy Pampered Chef bowl.  We filled it up and put in the stump.  The directions also said it could take 24-48 hours for the magic to happen.  So we waited.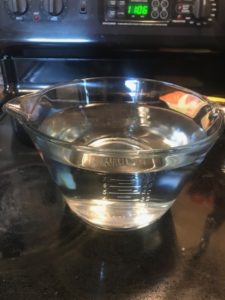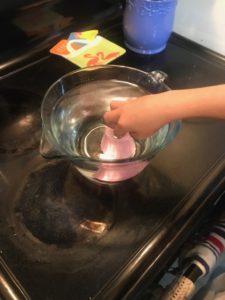 The next morning we awoke to this.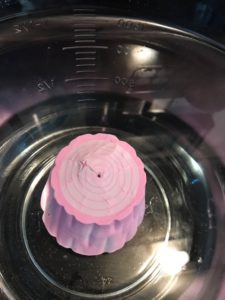 We checked it again that afternoon.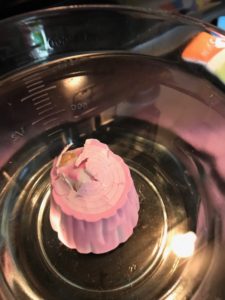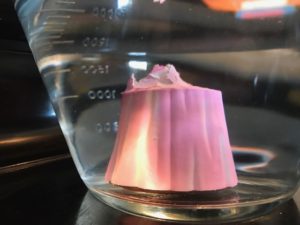 The second morning.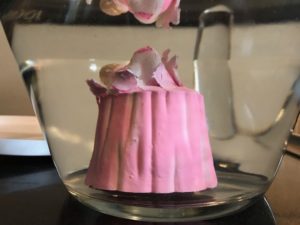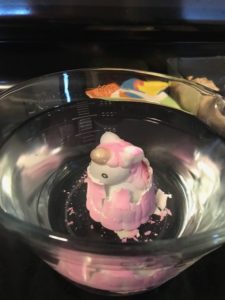 And alas we were able to retrieve our unicorn!
Having never done this sort of thing before we were not sure what to expect.  We did not know how large the unicorn was going to get.  I think we could have fished her our a bit sooner than we did but we wanted to make sure she has done all the growing she was going to do.
So what does one do with the unicorn once she is grown?  Let her play the origami piano Little Girl made in music class the last week of school of course!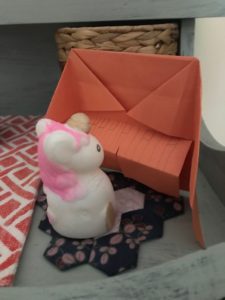 If you have a unicorn lover at your home you can purchase your own Grow a Unicorn!
Have a magical summer!
For more unicorn fun check out this post~Unicorn Cake