Do you have a little girl that loves unicorns? I have one and I do enjoy shopping for Unicorn Gifts for her. We have her gotcha party (a celebration of her adoption date) coming up in the spring and she wanted a unicorn theme. Including a unicorn cake. I can bake a great cake….decorating on the other hand…not so good. I came across this unicorn cake decorating set and was amazed by the quality. Super cute and easy to use.
Here is a snapshot from their webpage


It looked lovely on the webpage. Let's see how good it was in real life!
Here are the pieces that came in the package.
6 cake toppers of unicorns with a pink rosette
one horn
2 ears
2 closed unicorn eyes
1 pink stripped straw
4 glue dots to glue the eyes on.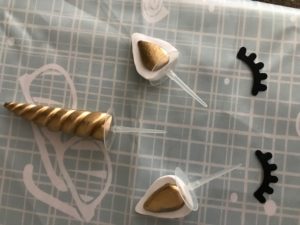 This is what the unicorn would look like assembled. I would imagine this would look great on a white cake or a pink cake. The gold colors of the unicorn pieces would really pop.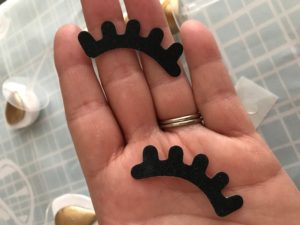 The eyelashes are made of sturdy paper. You would use the glue dots to adhere them to the cake.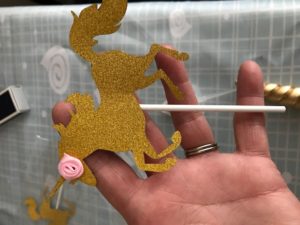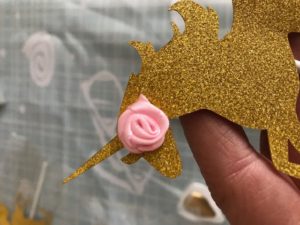 I love these cupcake toppers. They are sturdy but look so delicate. They are coated with gold and each ones has a real ribbon rosette on the head.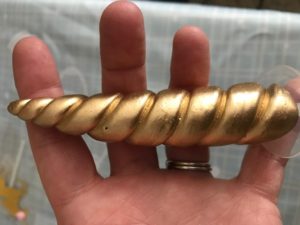 This is the unicorn horn. It is a solid piece and comes with the stick for easy insertion into the cake. It has a stopper so you do not put the unicorn horn into the cake.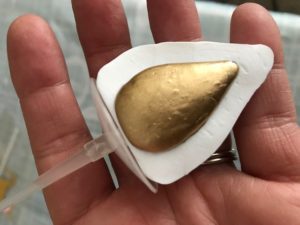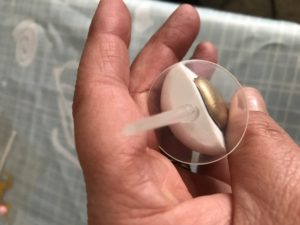 Th ears have the same type of stick and stopper for easy assembly.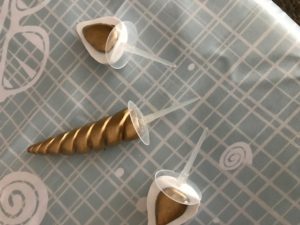 These pieces are of such high quality! I was really impressed. They seem very simple and easy to use. Straightforward. I also like how they come with 6 cupcake toppers. This will help add to the fantasy of the unicorn themed party. The rosettes on the cupcake toppers are real ribbon and very well made. Our party is not until the spring but I am going to for sure put these to use for the party.
Check them out here: https://www.amazon.com/Unicorn-Cake-Topper-Handmade-Gold/dp/B079KTK3LH?ie=UTF8&keywords=unicorn%20cake%20topper&m=