Weighted Blankets
A few months ago I decided to get Little Girl a weighted blanket.  She would pop up and down for a solid hour after tuck in. Back and forth my husband and I would go. Sleep has always been an issue with her so I knew I had to get something that would help and a weighted blanket did just the trick.
What is a weighted blanket?
Weighted blankets are blankets lined with evenly distributed weight. The weight varies based on who the intended user is and the size of the blanket. This special type of blanket is designed to be warm and to provide gentle pressure to a person, mimicking the feeling of being held. The sensation may have a positive effect on people's moods.
These blankets can help reduce anxiety in both children and adults. They're typically safe to use. They help many people achieve a relaxed state, allowing them to sleep more deeply. Weighted blankets help ground your body during sleep by pushing it downwards. This process, known as "earthing" or "grounding," may have a deeply calming effect.
Deep Touch Pressure
The underlying science on weighted blankets is called deep touch pressure. DTP is about gently applying pressure to the body to increase the release of serotonin which is a chemical in the body that promotes relaxation. What is interesting is that children with autism also tend to be low in serotonin, along with those who have depression, anxiety, aggression, OCD, PTSD, and bipolar disorder. This could be why the effect is much more profound on children with autism, even though deep touch pressure works for most people.
Not all blankets are alike!
Not all blankets are alike. It is not a one size fits all! There are guidelines to follow when deciding on a blanket.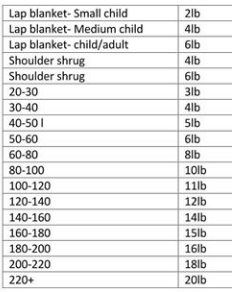 I know some crafty people out there can whip this up in a heartbeat but I outsourced! I contacted a local friend over at Little Lilac Tree and spoke with her about what I was looking for. She asked me a few questions regarding patterns and size. I shared how Little Girl loves unicorns, fairies and all things frilly. She came back a few days later with some samples. She showed me two.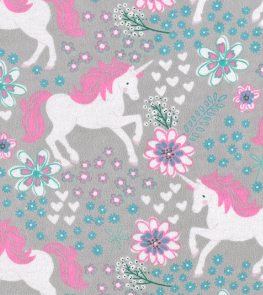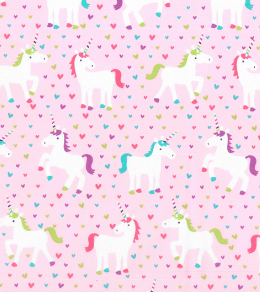 I fell in love with the first one and told her to go to work! She reached out to me 3 days later saying the blanket was done and she dropped it off. It was not what I was expecting. The blanket was smaller than I thought but very heavy in the bag. Having no experience I was not sure what I was thinking would arrive. I was really excited to try it.
In action…
That night we did our usual bedtime routine. Teeth. Stories. Bible. Prayer. Songs. Last snuggles and kisses. Out the door, I go. Not a peep. Now being the skeptic I am I chalked it up to the excitement of the new blanket.
Next night. Same routine for bed. Out the door, I go. I lay there waiting for the "MOM" yell that I knew would be coming. Except it did not come. Not that night. Not the next night. We have used the blanket for several months and I can honestly say her popping up has almost stopped. On the nights my husband does bedtime routine it is the same thing. Once she is down she is down for the night. On a side note, there are some nights when she will ask for an extra book or two to read herself to sleep. I allow this and she knows she will need to tuck herself in when she is ready. When my husband or myself go in to check on her she will have herself snuggled under her weighted blanket and be sound asleep.
This got me thinking…this is the same reason I have a down comforter on my bed all through the summer with the AC on. I love the weight. I think it may be time for me to get my own!
If you have a little one with sleep issues or even you yourself struggle you may want to try a weighted blanket. To contact Little Lilac Tree for an order she can be reached at [email protected]
~~~~~This is not a sponsored post nor was I paid for this review. I bought the blanket and my review is my personal opinion. If in doubt about using a weighted blanket with your child check with your pediatrician for more information.~~~~