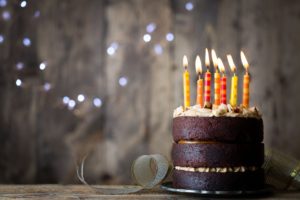 Tomorrow is a special day. Little Girl turns 8. That is 8 years this wonderful soul has walked this earth. The day will be spent celebrating with her friends. Giggling. Eating ice cream and cake. Playing. Being silly. Being little girls! I cherish the sounds of her and her sweet friends in my home. This is a day of celebration for us. This day will bring presents and festivities.
We are celebrating the birth of a child I did not carry. I did not birth. I did not create. This fact is not lost on me. I know in the creation of our family it meant a death for another. To the biological mother of my child, I want to say thank you and I am sorry. Thank you for bringing this child into this world. Thank you for making her early memories fun and creative. I am sorry that life choices led to the removal of Little Girl from your home. I am sorry that you will not be there to see her grow and change and thrive. I am sorry that you are on this hard road.
If you were with me now I would make a promise to you that my husband and I will always provide for her. We will afford her every opportunity she wishes to try. We promise that no matter what we will love her and accept her as she is. She can always come to us. She has a bright future. One filled with so many adventures. We will encourage her to be her very best!
I would also release you. Release you to find your new normal. Please don't carry this guilt around like a weight. Learn from your past choices so you don't' repeat them. Get the help you need to move forward and live a life that is full and rich. I have no idea if you are a spiritual person or not, but if you are, then cling onto that and reach out for guidance.  Reach out to your church, your neighbors. Your path may have changed but that doesn't mean it won't be full of love.
You and I will always be connected. You had her past and I have her future.
Happy Birthday, Little Girl! You are loved!