Little Girl had her first appointment with a fantastic Doctor at Children's Hospital (CHAD).  She is
seeing an endocrinologist to figure out why she is not growing at a pace that she should.  I had a whole lot of paperwork to fill out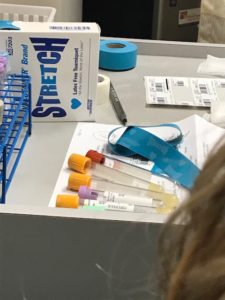 before the appointment.  Sadly a great deal of it was blank due to the fact that she was adopted from foster care.  Thankfully, they had her in the system from when she was born and had access to medical information I did not even know about.   The doctor was amazing and clicked with Little Girl.  There was a lot of information passed back and forth between doctor, myself and Little Girl.  A thorough exam and then off for more blood work.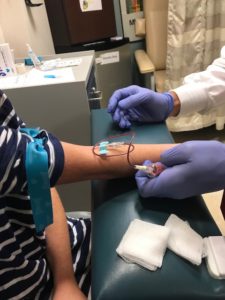 She had so many vials of blood taken!  She also had a bone scan to check the age of her bones.  I did not know this was even a thing.  What a trooper.  Sadly this is the first of many visits and tests.
I know she is in good hands at CHAD.  This hospital has a great reputation and I am very impressed so far.  As we navigate this new chapter it is a little scary but we go knowing in faith that God has designed her and he holds her days in his hand!