I am one of those weirdos that start shopping for Christmas in June!  So let's talk Christmas!   
All this week I keep reading about the Christmas supply chain and how COVID has made it slow down to a trickle.  One news caster said it is like taking a 10 lane highway and dropping down to 5.  Lack of people to unload the freight ships, lack of drivers to move the freight, lack of bodies everywhere!   Same old story.  COVID has made the workforce very slim everywhere!
This does not need to ruin your Christmas!
Instead of standing in long lines and paying high prices for those items that do make it through getting creative can save you money and your sanity!  Shop local and shop small!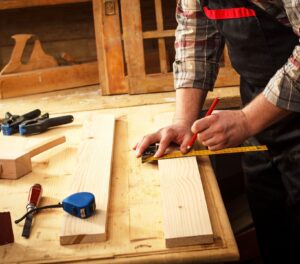 I am starting to see signs for Holiday fairs and craft shows.  Craft shows are a great place to pick up unique items.  Jewelry, clothing, even toys can be found.  I love going to craft shows.  You never know what you will find.  Also at craft shows there are usually vendors.  Vendors are people that sell your typical at-home party stuff like Pampered Chef, Tupperware, Scentsy, Thirty-One, Paparazzi etc.   These are usually cash and carry so you don't need to order or pay to ship!  Most of these guys and gals buy in bulk specifically for shows.
Shop small!  Look at your local town businesses and see how you can support them.   The mom-and-pop-owned shops that do have inventory.  Help them move it!   Clear those shelves!
Instead of buying stuff give your kid experiences.  Wrap up a pair of sticky socks and add a gift card to the local trampoline park with an ice cream treat after.  Put together a box of movie snacks with the good candy and popcorn.  Add a note that says family movie night where you order up and stream a new release.   Look around in your community.  Are there hidden gems?  I found an Arial yoga studio that has a drop-in time where you can go and "play" and learn some of the aerial moves.  I am wrapping up a yoga mat and including a gift card for her to go!   Perhaps there is a local bakery that does classes.
Lastly, check out the Facebook marketplace!  I found a new item that was on my kiddo's wish list.  The family ordered the wrong color and missed the return window.  I was able to negotiate a few dollars off and now have her big gift sitting in my barn waiting for Christmas!
Please don't buy into the hype and panic shop!  Get creative and start now.  A few dollars over a long period of time is much better than big dollars all at once.
Happy Shopping and Merry Christmas!