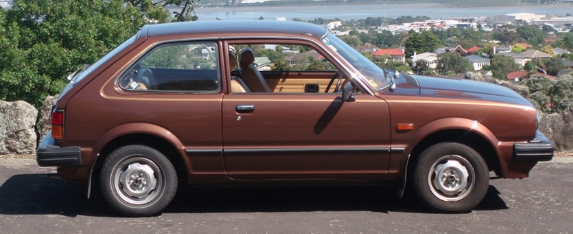 Picture it…1988 and I was given my first car. My mom "bought" it for $1 from her boss at work. It was a 1980 Honda Civic. Brown. Two doors. Bad radio. Crank windows. Two speakers in the front. To me it was FREEDOM!
But this didn't phase me. This meant no more walking or riding the school bus. This brown box got me to school, my retail job in the next town and even to my prom. Let me just say my date was 6.5 and my dress was this gigantic fluff…after all it was 1988. The dress and the date took up most of the car. I ran the tires off of that thing the summer before I went away to school. Life was so simple. Scrounging around for change to put gas in it and I was off! Driving barefoot with the speakers cranked jamming out to Bon Jovi! Life was simple.
My ride has since evolved over the years. I had a Dodge Omni, I had a Geo Metro and I even had a Jeep Cherokee. My favorite was a RED Ford Escape fully loaded. Oh, the joys.
Fast forward to now. I am a wife. A mother. A teacher. An adult. I pay my bills. I grocery shop with a list. I do the laundry. I make meals. I kiss boo-boos. When Little Girl came to live with us I found no one had a vehicle big enough to take a family and extras like grandma's or aunts. Alas, the need for the mom van! It was THE best decision we made. I knew I wanted captain seats to make belting in a car seat easier. I also wanted A/C. What God provided was a tricked out van with all sorts of bells and whistles. Stow and go seating. Dual heat and A/C. This has been a lifesaver as I am always cold and my husband runs warm. Even Little Girl has her own control to adjust her air or heat. Loads of room for family and friends. Mission accomplished!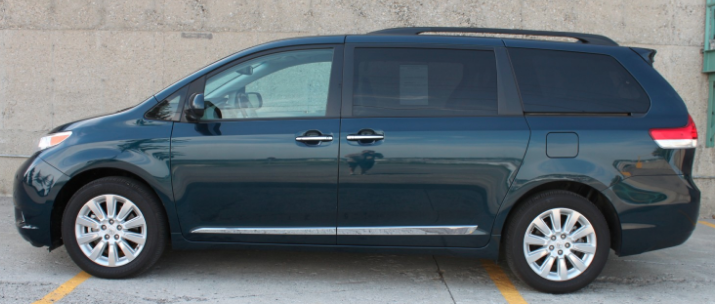 Now I would like to think Van life is not eternal. I picture Little Girl driving off to college in the MOM VAN. Me and the hubs…well we got our eye on a nice red convertible to celebrate!