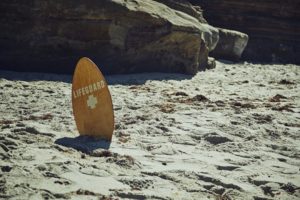 I have been a lifeguard for 30 years, and an instructor of guards for 20. Believe me when I say, I know my stuff about water safety. So for all of you parents swimming with children, here is some advice from the lifeguard chair:
First, you know those arm floats you like to use? They are JUNK! They provide a false sense of security for you and your kid. The mechanics of drowning actually makes those floats a detriment, and hold your child's head under water in such a situation. THROW THEM AWAY! Go on…we'll wait…
Ok next, let's talk about that cute little bikini you bought your daughter. No matter how much sunscreen is applied, that suit is still exposing your child to the sun. Sunscreen can (and will) wear off, even though it says it lasts up to 8 hours. Invest in a swim shirt. This is made to provide full sun protection, especially when swimming. You can get one at Walmart for around $15. Oh, and get one for your son as well. The majority of children playing in the water and sun are hunched over, which leaves their backs in direct contact with the harsh sun. Buy a hat that they can get wet too! They will have MANY years of exposure, so please protect them now.
Remember that plastic life jacket you bought at a yard sale for a buck? It is junk! Take my word for it. Throw it out now with those arm floats! Seriously, you need a type 1 Coast Guard-approved jacket. In the scary event your child passes out in the water, this is the only jacket that is designed to keep them face up.
Last but not least, it is a guard's job to keep your child safe…NOT BABYSIT while you are chatting with your friends, or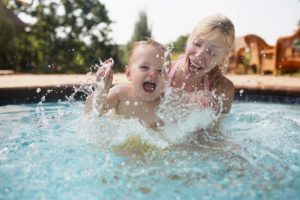 reading the latest bestseller. Chances are, you are leaving the well-being of your child in the hands of a teenager. No offense to them (or you), but think of what you were like when you were a teen. Your mind was routinely on other things, wasn't it? How focused can you expect them to be? Not momma laser-focused, that's for sure! What I have found, over the years, is that a great lifeguard is one with experience and age. YOU are the parent. YOU need to be responsible for your child. YOU.
Please feel free to pass this advice along. Small precautionary steps can go along way toward peace of mind and safety.
Have a wonderful…and SAFE…summer!