It is rare that I use real names on my blog but it has been ages since this story happened so I think I am good. Here comes a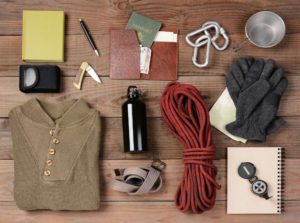 good camp story.
Timmy and Tommy were twin boys who came to camp. They were 7 years old and away from home for the first time. Mom and dad dropped them off. Gave them goodbye kisses and away they went with promises to pick them up in a week!
I remember seeing both boys swimming and doing other adventures around camp. Their counselor was Lance, who is a good friend of mine. They were ideal campers. Cute. Well behaved. Willing to try anything. I can still see Lance who is dark-haired and built walking with these two blond boys who were oh so tiny! They had a fantastic week. Mom and dad pick them up and later that day we get a phone call.
It seems mom did the same thing I did in preparing her children for camp.  See here for what I mean  https://viewfromthebeachchair.com/packing-for-camp/.  All items in bags labeled with days.   All neat and packed ready for her two sons to enjoy camp.  Enjoy camp they did.  Except for one problem…which is why we got the phone call.   All those bags she neatly packed were still packed.  Every.  Single.  One.  It seems Timmy and Tommy wore the same thing ALL WEEK!  I mean EVERYTHING!  Mom was not angry when she called.  It was a gentle request to ask us to remind the kids to change a few times a week.  Shower and such!  To be fair she did claim some fault as she never told her sons what to do with the bags and that they should be changing outfits and using pajamas and swimsuits.  The whole thing was rather funny.
It was shortly after that we instituted the shower every other day rule. It is camp. Kids get dirty. Kids have fun. They play. They sweat. They usually stink to high heaven anyway but at least we can say we gave it a good shot!
How would you have handled it?  Would you have been mad or just laughed it off?