Happy One Year Adoption Day!
Hard to believe it has been one year since we stood before a judge and declared we will be your forever parents.  What a year it has been.  This was one of the happiest days of my life.  You made me a mom!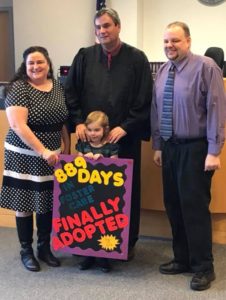 I am so proud of who you are becoming.  You are strong.  Brave.  Smart!  Keep being you kiddo!  We love you!