O-fish-ally Adopted Party
I am not a Pinterest mom. I pin all sorts of stuff but in reality, time and money always seem to get in the way.
Enter plans for our adoption party!
What to do? What to do?
Because  I have seen the theme "O-fish-ally", such as O-fish-ally 1 for a first birthday and so on, I was drawn to that as Little Girl is a fish. She loves to swim. So the theme O-fish-ally Adopted was decided. Where to find a pool? My local parks and rec department rents out one of the local pools for parties and such.  For only $103 you get the pool to yourself plus 2 lifeguards! Score. That one was easy…and cheap!
Now to flesh out the theme. For a non-Pinterest mom below is what I came up with.
Tide Pool Juice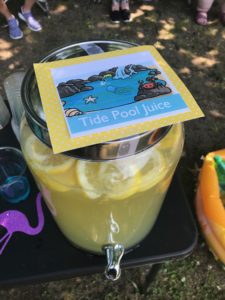 Every party needs drinks.  I had a bucket with various soda's sitting in ice then I had these two punches.  The first is Tide Pool Juice.  It is lemonade with ice tea and a bottle of Sprite and ginger ale.   Cut up a few lemons and there you have it!  Toss in some ice and you are good to go!
Mermaid Punch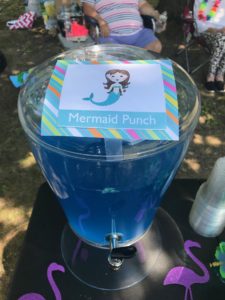 For mermaid punch, I used V8 Splash berry flavored and added 2 bottles of ginger ale.   I added a lot of ice and it was good to go.  In hindsight, I would have frozen sea creatures in ice and added that instead.  One more step to making it "magical."
FOOD!
This was a group effort with my sister and I. We put our heads together.  Here are what we came up with and the creative names.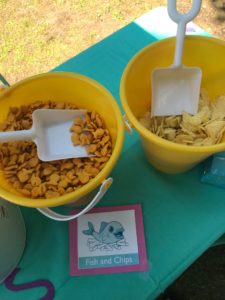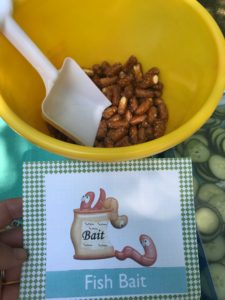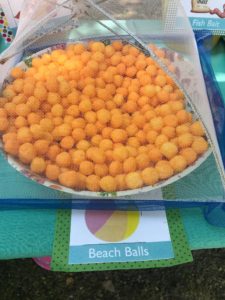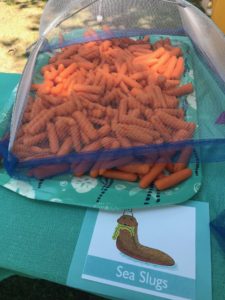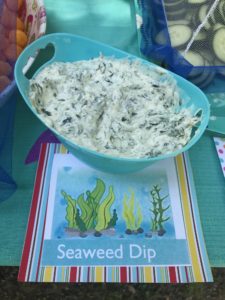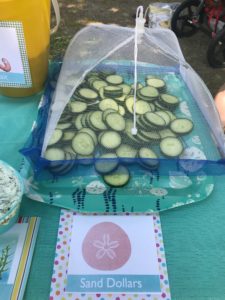 And last but not least…Sweedish Fish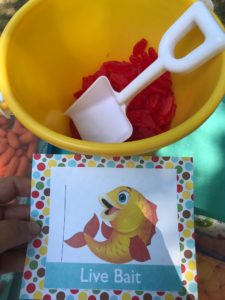 I wanted to keep the main dish simple and easy to handle.  What is easier than PIZZA!  I pre-ordered pizza to be delivered and called it Catch of the Day!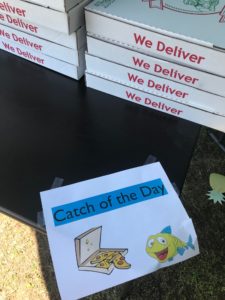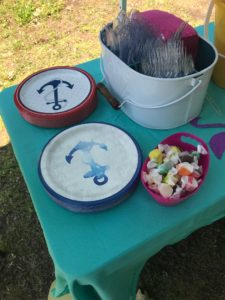 I found paper plates with anchors and a bucket to serve the utensils in that was embellished with a shell.   Ocean themed serving platters and bowls I picked up at my local Christmas Tree Shop for a few bucks each.  I bought new sand pails to serve everything else in.
My mom printed out the signs and backed them with scrapbooking paper she had on hand to make them sturdy.
I found a few ocean/nautical decorations and poof I had a party!
Guest went from the food to the pool to the food to the pool…some even scooted over to the playground to play a bit.  Overall it was a big success.  I had friends from out of town.  Friends from Little Girl's school and friends from our church.  All huddled together to join us in celebration of Little Girl joining our family forever!
To read the story of her Adoption Day click here!