I am blessed to have a group of friends whom I have known for over 20 years.  We call ourselves the Crew.  We are scattered throughout New England but make it a point to connect a few times a year.  One of these times is the annual boil off.  It is hosted by A and H.  They do all the tapping.  We simply show up with food to share and enjoy the day.  This year the day consisted of many snow activities due to the fact that they have had 2 nor'easters in a row.  This provided a fun day for the kids to sled, snowboard, and be outside.  Little Girl tried snowboarding and loved it.  She was actually pretty good.  Time to get her a board and a helmet and hit the hill. It was a little chilly but that a did not stop them!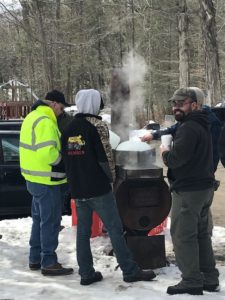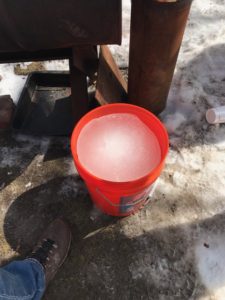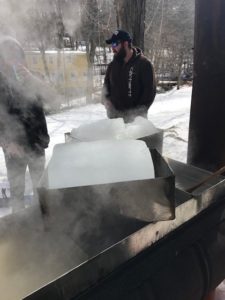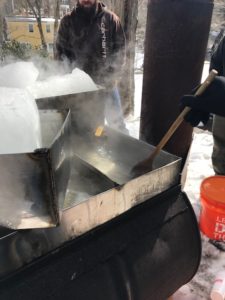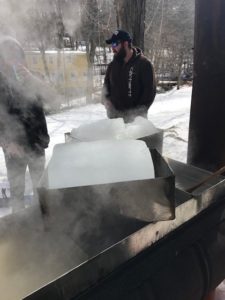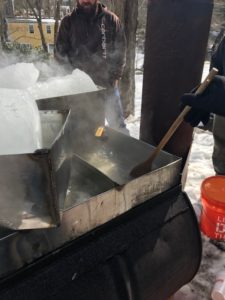 The "men" kept watch" over the boiler.  It is a 3 well system that helps the water boil off and the end result is syrup.  It takes a long time and lots of patience.  Once it gets to a certain point they move it inside to finish on the stove top.  Strain it through cheesecloth and you have high-quality syrup!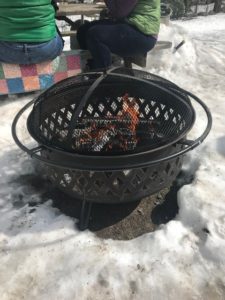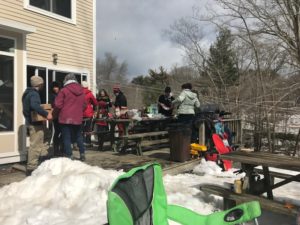 While the men were watching the women were chatting.  Setting up the snacks and lunches.  There is always more food than we know what to do with!  Even though it is winter we picnic outside.  A is very gracious and opens her home to loads of dirty boots and small children.  One and all are welcomed!  Every year we seem to meet new friends an connect with old ones!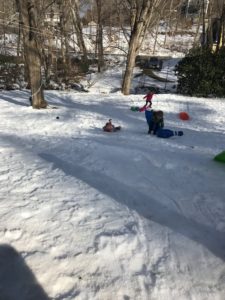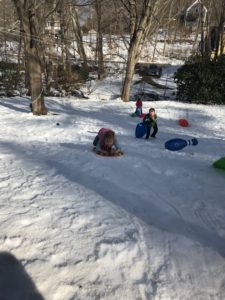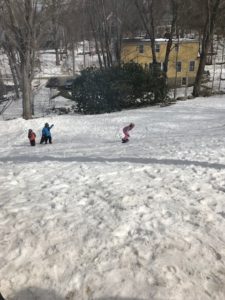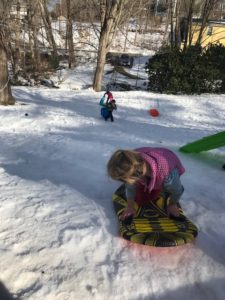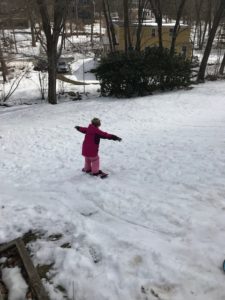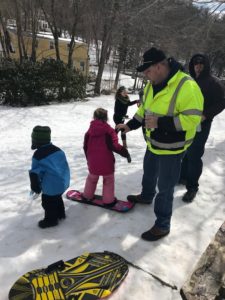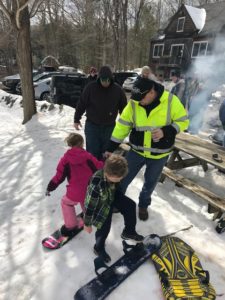 As sad as I am that this boil off has now passed we can change gears and look forward to this summers activity with the Crew!   It sounds like this year we are going to try our hand at camping!  Already my husband is scouring the for sale adds looking for a pop-up camper!  I can't wait to see where the Crew takes us next!
Do you have a Crew?  What activities do you do?